Web Counters
Website Visitors
Since
July 8, 2013

Visitors Today
Apr 27, 2018

Welcome to the Official Website for the Avondale Fire Company
Chicken BBQ Ticket Sale

Avondale Fire Company, May 12

CHICKEN WILL BE COOKED ON SATURDAY, RAIN OR SHINE!!!!!

SEE YOU THERE!!!

Support Avondale Fire Company and enjoy a good meal at the same time!

Date: Saturday May 12th
Place: Avondale Firehouse
Time: 11am -3pm
Where: 23 Firehouse Way (Route 41), Avondale PA
Price: $10/meal (Meal includes BBQ chicken, cole slaw, mushroom salad, soda and roll)

Purchase tickets from any member or at the fire house. ... (Full Story & Photos)

SCAM ALERT

Avondale Fire Company, April 23

It has come to our attention that someone is representing the Avondale Fire Company and Avondale Police in a donation scam. The number requesting donations is coming back as listed in the Avondale area but is not associated with the Fire Company. Do not provided any personal information or money over the phone. The Avondale Fire Company does not solicit donations via phone. Avondale Fire Company ... (Full Story & Photos)

Go BALD with St. Baldricks

Avondale Fire Company, April 22

Go BALD with St. Baldricks And Best Appearing Apparatus
With your local Chester County Fire and EMS Heroes!!!!!

Go Bald with St. Baldricks-
Teams consisting of between 10-15 participants will shave their heads BALD or cut 8 inches off. Each team will attempt to raise at least $1,000.00 and all participants will have ... (Full Story & Photos)

Haz-mat in the Borough

Avondale Fire Company, April 13

On Friday, April 13th at 09:54 hours the company along with Station 15 (Chester County Hazmat) were alerted to Baltimore Pk and Route 41 in Avondale Borough for the report of a rail car leaking. Initial reports were a rail car with visible vapors coming from the top. An additional report stated that the car was placarded with the placard 1075. 1075 is the United Nations number associated with ... (Full Story & Photos)

AFA Turns Into Burnt Food

Junior Firefighter Brandon Cole, April 03

On March 29th, The Avondale Fire Company was dispatched to the 500 block of Oakland Court in the Bancroft Woods Development for a fire alarm. Engine 23-2 arrived shortly after dispatch to find a 2 1/2 story single family dwelling with nothing showing. Upon investigating, crews noticed the residents were not home. Crews had an odor of something burning coming from the house. Engine 23-2 quickly upgraded ... (Full Story & Photos)



Burnt eggs.

Your feedback is important to us! Feel free to sign the guestbook.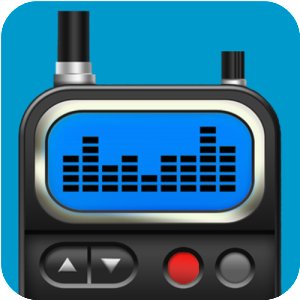 Live Chester County Scanner Feed
2018 Incidents
Fire
EMS
Jan
59
117
Feb
31
108
Mar
41
117
Apr
May
Jun
Jul
Aug
Sep
Oct
Nov
Dec
Total
131
342
2017 Incidents
Fire
EMS
Jan
39
120
Feb
34
121
Mar
39
125
Apr
37
96
May
48
113
Jun
34
105
Jul
48
121
Aug
33
104
Sep
35
124
Oct
53
135
Nov
40
117
Dec
46
130
Total
486
1411
Past Incidents
Fire
EMS
2017
486
1411
2016
470
1277
2015
492
1183
2014
498
1338
2013
502
1304
2012
485
1381
2011
481
1331
2010
540
1329
2009
489
1301
2008
491
1302