Web Counters
Website Visitors
Since
July 8, 2013

Visitors Today
Feb 24, 2017

Welcome to the Official Website for the Avondale Fire Company
Go BALD with St. Baldricks

Avondale Fire Company, April 08

Go BALD with St. Baldricks And Best Appearing Apparatus
With your local Chester County Fire and EMS Heroes!!!!!

This exciting COMMUNITY two part event will be held at Station 23. Food, snacks and non-alcoholic beverages will be provided to ALL in attendance! Music will be provided by DJ Earl Taylor!

Go Bald with ... (Full Story & Photos)

CON-ED Consortium 6

Avondale Fire Company, April 08

CON-ED Consortium 6

Topics to Include:
Pediatric Grand Rounds, Pain Management
FAST- "New wave of EMS"
Trauma-"Life in the Street"
and MORE!!!!!

Presenters:
NEMOURS AI duPont Hospital for Children,
Main Line Health
... (Full Story & Photos)


First in crews knocked the fire down rapidly.

Superbowl Night Fire with West Grove

Junior Firefighter Brandon Cole, February 05

The Avondale Fire Company was alerted to assist the West Grove Fire Company on a reported house fire on Rosewood Drive around 2230 hours Sunday night. The Union Fire Company of Oxford and Cochranville Fire Company "RIT" were also alerted. Chief 22 was the first to respond and received the report of a fire in an attached garage with possible extension into the house. Engine 22-2 arrived first with ... (Full Story & Photos)


First Working Fire of 2017 for Avondale

Junior Firefighter Brandon Cole, February 01

On February 1st, the Avondale Fire Company along with Kennett Fire and EMS, Longwood Fire Company, Po-Mar-Lin of Unionville for an engine and Ladder 22 from West Grove were dispatched to the 1000 block of West Baltimore Pike for a garage fire at 1831 hours. Chief 23 (Bessicks) and Deputy 23 (Cole) went responding seconds later and were given a report of a vehicle on fire in the garage with extension. ... (Full Story & Photos)



Arrival of Deputy 23.



FF Wilkins making entry on the CO alarm.

Unknown Fire Type and CO Alarm Sunday

Junior Firefighter Brandon Cole, January 24

The Avondale Fire Company was dispatched at 1417 hours for an unknown type of fire in the area of Landenberg and Sawmill Roads. Engine 23-1, Tanker 23, Ambulance 23-2 and Traffic 23 responded within seconds of the dispatch. The responding units were advised by CCDES that a caller could see smoke and something burning, but wasn't sure of the source. Assistant 23 (Franks) arrived in the area with a ... (Full Story & Photos)

Your feedback is important to us! Feel free to sign the guestbook.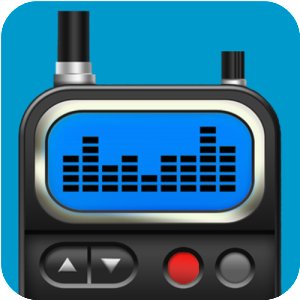 Live Chester County Scanner Feed
2017 Incidents
Fire
EMS
Jan
39
120
Feb
Mar
Apr
May
Jun
Jul
Aug
Sep
Oct
Nov
Dec
Total
39
120
2016 Incidents
Fire
EMS
Jan
51
117
Feb
40
111
Mar
40
90
Apr
50
118
May
21
95
Jun
39
92
Jul
57
116
Aug
27
95
Sep
34
121
Oct
30
100
Nov
44
118
Dec
37
104
Total
470
1277
Past Incidents
Fire
EMS
2016
470
1277
2015
492
1183
2014
498
1338
2013
502
1304
2012
485
1381
2011
481
1331
2010
540
1329
2009
489
1301
2008
491
1302