Web Counters
Website Visitors
Since
July 8, 2013

Visitors Today
Jan 22, 2017

Welcome to the Official Website for the Avondale Fire Company

First accident on the Route 1 by-pass

Two Morning Accidents

Junior Firefighter Brandon Cole, January 11

The Avondale Fire Company was dispatched to an automobile accident on January 11, 2017 at 0625 hours. Ambulance 23-2 and Deputy 23 responded and were advised to use caution in the area of the accident due to icy conditions and a white blazer into the guardrail. Ambulance 23-2 arrived with one into the guardrail. Rescue 23 arrived and took a blocking position and secured the vehicle. Due to the roads ... (Full Story & Photos)


AFC Announces their 2017 Officers

Assistant Chief Steve Cole Jr., January 01

The Avondale Fire Company would like to announce their officers for 2017.

Fire Line Officers:

Fire Chief: Matt Bessicks
Deputy Fire Chief: Steve Cole Jr.
Assistant Fire Chief: Richard Franks Jr.
Safety Officer: Sam Ianni
1st Lieutenant: David Ianni
2nd Lieutenant: Joey Swift
Hosemen: Bryan Franks & Matt Mattson
Chief Engineer: Rich Testa
Assistant Engineer: Davis Howell
Fire Police Captain: ... (Full Story)




Accident into the Water

Avondale Fire Company, December 28

Around 24:00 hours on 12/27/16, the Avondale Fire Company, Boat 24 and Medic 94 were all dispatched to a water rescue in the Somerset Lakes development of New Garden Township. Deputy 23 made the response and was advised there was an occupied vehicle that went off the bridge and into the water. Rescue 23 made the response with 4 qualified water rescue personnel within minutes of dispatch. Deputy ... (Full Story & Photos)

Gas Leak

Junior Firefighter Brandon Cole, November 30

The Avondale Fire Company was dispatched at 1843 hours on November 30th for a gas leak inside a home with the residents evacuating. Chief and Assistant 23 arrived shortly after dispatch with an odor of natural gas outside the residence and a strong odor of gas at the front door. Chief 23 established "Maloney Command", while Assistant 23 handled operations. Rescue 23 arrived with their crew packed ... (Full Story & Photos)



Rescue 23 in front of the residence.


THE PASSING OF CHIEF WILLIAM R. L. WINTERS, SR.

Avondale Fire Company, November 29

The officers and members of the Avondale Fire Company send condolences to the Winters family after the passing of long time fire service member, William R.L Winters, Sr. Story taken from www.kvfd8.com.

On Monday, November 28, 2016, the Chester County Emergency Services community lost another one of its long time leaders. William R. L. Winters, Sr. passed away in the early morning hours yesterday ... (Full Story)




Your feedback is important to us! Feel free to sign the guestbook.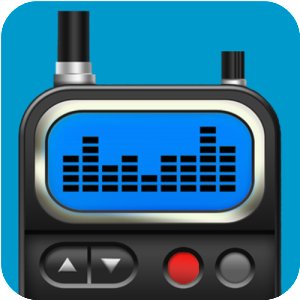 Live Chester County Scanner Feed
2017 Incidents
Fire
EMS
Jan
Feb
Mar
Apr
May
Jun
Jul
Aug
Sep
Oct
Nov
Dec
Total
0
0
2016 Incidents
Fire
EMS
Jan
51
117
Feb
40
111
Mar
40
90
Apr
50
118
May
21
95
Jun
39
92
Jul
57
116
Aug
27
95
Sep
34
121
Oct
30
100
Nov
44
118
Dec
37
104
Total
470
1277
Past Incidents
Fire
EMS
2016
470
1277
2015
492
1183
2014
498
1338
2013
502
1304
2012
485
1381
2011
481
1331
2010
540
1329
2009
489
1301
2008
491
1302