Web Counters
Website Visitors
Since
July 8, 2013

Visitors Today
Dec 15, 2019

Welcome to the Official Website for the Avondale Fire Company
**PRICE REDUCED***
1992 Mack Engine For Sale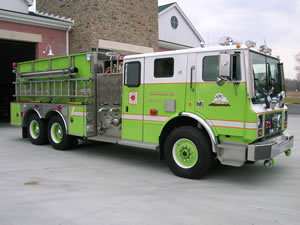 AFC Holds Elections of 2020 Officers

Fire Chief Steve Cole Jr., December 12

On Tuesday, December 12th, the Avondale Fire Company held their monthly meeting that was followed by the elections of the officers for 2020.

The 2020 officers of Avondale Fire Company are as follows:

Executive Officers:
President: Brandon Michaels
Vice President: Bryan Franks
Secretary: Richard Franks
Assistant Secretary: Nickie Cole
Treasurer: Erin Reed
Assistant Treasurer: Zach Knox
Directors: ... (Full Story)





Working Bank Fire

Firefighter Brandon Cole, December 08

The Avondale Fire Company was dispatched around 2250 hours for a working commercial fire assisting the Hockessin Fire Company at the WSFS Bank on Lancaster Pike in Hockessin. A-19 arrived with fire showing from the charlie side. Engine 23-1 arrived as the third due engine and took the second hydrant assignment in front of Two Cousins Pizza, laying 200' of 5" supply hose. Engine 23-1 was initially ... (Full Story & Photos)



Smoke can be seen from the roof areamfrom the "B" side.



Photo by WGFC

Shed Fire Assisting Station 22

Firefighter Brandon Cole, December 07

While Santa was out traveling around the Avondale local on Saturday, December 7th, West Grove, Avondale, Oxford and Cochranville Fire Companies were dispatched to box 2221 for a reported barn fire in the 200 block of Mount Hope Road. Chief, Rescue (B. Cole), and Engine 23-1 (Carroll) responded within one minute of dispatch. Chief 22 arrived to find a shed well involved with fire through the roof. ... (Full Story & Photos)


Avondale Borough Accident/ Faggs Manor Road Fire

Junior Firefighter Ulises Aguilera, December 04

On December 2nd, shortly after 1730hrs, Avondale Fire Company and Medic 94 were dispatched for an auto accident with one subject with chest pains. Chief 23 and Ambulance 23-1 arrived to find three vehicles partially blocking Pennsylvania Avenue at Fifth Street in the Avondale Borough. Rescue 23 arrived and handled hazards and clearing debris from the roadway. EMS advised no injuries and cleared ... (Full Story & Photos)



Side A of the house fire.


Hay Bale Fire in the 22 Local

Junior Firefighter Ulises Aguilera, November 30

On Saturday, November 30th, the Avondale Fire Company was dispatched for a tanker to assist neighboring West Grove Fire Company with an active hay bale fire on North Guernsey Road in London Grove Township. Tanker 23 made the response and was soon followed by Engine 23-1. Tanker 23 arrived and assisted with water supply. Upon Engine 23-1's arrival, Guernsey Command diverted Engine 23-1 to cover 22's ... (Full Story & Photos)

Your feedback is important to us! Feel free to sign the guestbook.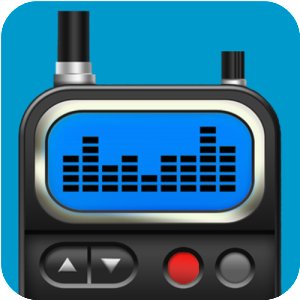 Live Chester County Scanner Feed
2019 Incidents
Fire
EMS
Jan
54
115
Feb
27
101
Mar
36
91
Apr
49
115
May
42
128
Jun
42
112
Jul
45
131
Aug
53
124
Sep
28
110
Oct
59
124
Nov
52
107
Dec
Total
487
1258
2018 Incidents
Fire
EMS
Jan
59
117
Feb
31
108
Mar
41
120
Apr
45
105
May
49
121
Jun
61
138
Jul
50
126
Aug
43
124
Sep
58
131
Oct
41
119
Nov
55
132
Dec
45
119
Total
578
1460
Past Incidents
Fire
EMS
2018
578
1460
2017
486
1411
2016
470
1277
2015
492
1183
2014
498
1338
2013
502
1304
2012
485
1381
2011
481
1331
2010
540
1329
2009
489
1301
2008
491
1302