Web Counters
Website Visitors
Since
July 8, 2013

Visitors Today
Apr 29, 2017

Welcome to the Official Website for the Avondale Fire Company

Chicken BBQ Ticket Sale

Avondale Fire Company, May 20

CHICKEN WILL BE COOKED ON SATURDAY, RAIN OR SHINE!!!!!

SEE YOU THERE!!!

Support Avondale Fire Company and enjoy a good meal at the same time!

Date: Saturday May 20th
Place: Avondale Firehouse
Time: 11am -3pm
Where: 23 Firehouse Way (Route 41), Avondale PA
Price: $10/meal (Meal includes BBQ chicken, cole slaw, mushroom salad, soda and roll)

Purchase tickets from any member or at the fire house. ... (Full Story & Photos)

A messy drive.

FF Mullin, April 06

At approximately 3:30 the company was alerted for 2 separate calls regarding wires and trees down in the roadway. The first call was quickly handled however the second call, at Rt 41 and Starr Road would prove more challenging.

With a tree and wires across Rt 41, traffic in both directions needed to be rerouted for an extended period of time. With heavy trucking and "rush hour" traffic this proved ... (Full Story)




Mushroom House Attic Fire

Junior Firefighter Brandon Cole, March 21

Deputy Chief Cole received a phone call from a local mushroom company advising there was an attic fire in the mushroom house on the 1200 block of Newark Road. The owner thought the fire was extinguished with a garden hose, but wanted to be sure. For safety reasons, Deputy 23 notified the CCFB to alert a building response for the address.
At 1725 hours, Avondale, West Grove and Kennett as well as ... (Full Story & Photos)



Crews checking for extension



Crews stabilized the jeep

BVR at Blittersdorfs Towing

Junior Firefighter Brandon Cole, February 26

The Kennett Fire Company No 1 hosted a class for BVR (Basic Vehicle Rescue) and offered it to Avondale and Po-Mar-Lin of Unionville members. Four of the Avondale Members took this BVR class hosted by Kennett. Crews spent several hours on Thursday nights, Saturdays and Sundays. Crews spent up to 45 hours to complete this class. Crews used multiple hand tools to simulate powered tools in the case they ... (Full Story & Photos)


Superbowl Night Fire with West Grove

Junior Firefighter Brandon Cole, February 05

The Avondale Fire Company was alerted to assist the West Grove Fire Company on a reported house fire on Rosewood Drive around 2230 hours Sunday night. The Union Fire Company of Oxford and Cochranville Fire Company "RIT" were also alerted. Chief 22 was the first to respond and received the report of a fire in an attached garage with possible extension into the house. Engine 22-2 arrived first with ... (Full Story & Photos)



First in crews knocked the fire down rapidly.

Your feedback is important to us! Feel free to sign the guestbook.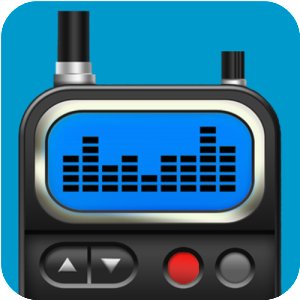 Live Chester County Scanner Feed
2017 Incidents
Fire
EMS
Jan
39
120
Feb
34
121
Mar
39
126
Apr
May
Jun
Jul
Aug
Sep
Oct
Nov
Dec
Total
112
367
2016 Incidents
Fire
EMS
Jan
51
117
Feb
40
111
Mar
40
90
Apr
50
118
May
21
95
Jun
39
92
Jul
57
116
Aug
27
95
Sep
34
121
Oct
30
100
Nov
44
118
Dec
37
104
Total
470
1277
Past Incidents
Fire
EMS
2016
470
1277
2015
492
1183
2014
498
1338
2013
502
1304
2012
485
1381
2011
481
1331
2010
540
1329
2009
489
1301
2008
491
1302